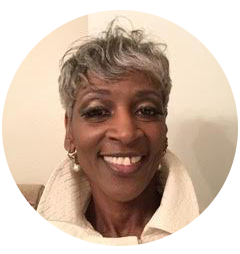 Reflecting back on my original cancer diagnosis, and the prognosis that followed, it's hard to believe that I'm sitting here writing this today. But as the old proverb goes, everything happens for a reason; and I believe that reason is to share my experience with the readers of I'm Gonna live until I die. My name is Katherine Keys, and this is my story.
I have been fighting Mesothelioma for virtually nine years now. For those of you unaware, the survival rate for mesothelioma (relative to 5 years) is less than 10%.
Hearing my prognosis was one of the toughest moments of my life. Much like any traumatic event or experience, the pain that followed was immense, and the rush of persisting emotions was almost unbearable.
Weeks went by, and the parts of my brain that trigger pain continued to light up in an erratic fashion. I eventually lost control. I acted out, projecting emotions onto others, crying persistently and at one point considering whether to push on.
Like most traumatic instances in life however, I moved on from it. It wasn't too long before my smarter senses kicked in, and I knew that my behavior was doing me no good. I can't remember the exact day or moment in time, but at some point I said to myself "I'm not going to let this consume me or control my life." Whether it was the end of my physical existence here in this universe or not, there was no way my life was going to end after hearing that news. Of course, the typical procedures and processes followed; I was treated in a variety of ways, including the removal of a lung. I went through countless hours and days of radiation and chemo and I had a diet that really never quite agreed with my insides or me.
Aside from this however, I ventured into the realm of alternative medicines and therapies, including Reiki and meditation. I sought counseling to deal with some of the trauma and pain, and above all, I stayed positive and true to my faith. Like many people who go through hardships, I had a mantra, which I repeated to myself every day….that included accepting each and every day as a chance to change or enhance my life in ways I couldn't on days prior. Part of that involves remembering that life must be taken one step (or day) at a time.
When your mind likes to wander into places that are undoubtedly dark, it's very important to remember to have a mantra like this. And it's also very important to remember that you have friends and family around you that supports you.
Eventually, more time passed. Again, I had an epiphany moment, after a while my previous mantra evolved into something deeper, where I started to tell myself that my only battle I was fighting was against myself.
This was a very defining moment for me, and with the help of the teams around me, including family, medical professionals, legal experts and an intricate network of care specialists, including nurses and doctors, I knew I had already won my battle.
Ultimately, my positive attitude and determination to win against "all odds" played a tremendous role in getting me to where I am today. But again, regardless of the illness or struggle, I learned that the one that that will always stand in your way is you – Time and again I find that to be true, and will hold on to that forever. Regardless of what you're suffering from – whether it's the removal of a lung, loss of hair or shortness of breath, these are words to hold onto and cherish.
Today, I feel blessed to be able to spend time with my family and share this story with other people. While I have been through a lot and to this day am still challenged by physical pain and limitations after having a lung removed, I see every day as a gift. A month or two after my prognosis, I remember a close friend telling me, "Katherine, you're not dying from cancer, you're living with it." I suggest living by this as well.
Comments
comments