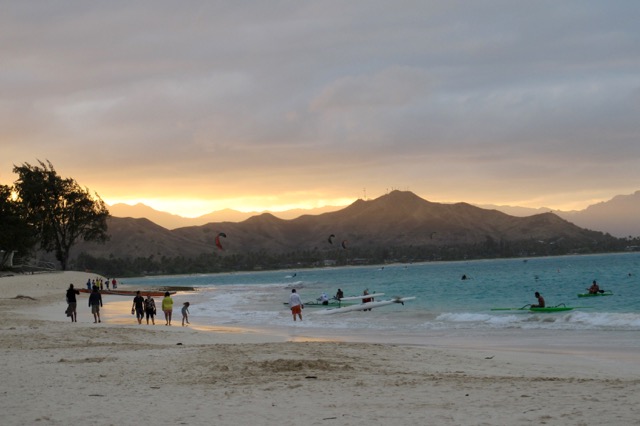 Far from shore, the swell rises.
A lone surfer leaps to catch the long, languorous ride.
The wave breaks with a pounding crash, prostrating itself at my feet and
kissing my toes where foam meets sand.
That kiss electrifies me with the
epiphany of all that is beautiful
and sacred in this world…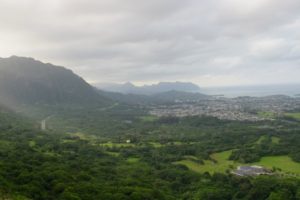 I grew up in Hawaii, and after I survived my first dire prognosis of imminent death and regained my ability to walk, I wintered there. Alas, it was in Hawaii that they found 9 leptomeningeal brain tumors and delivered another dire prognosis of just weeks to live. How I defeated them is covered in My Brain Metastases, but that's not the subject of this post.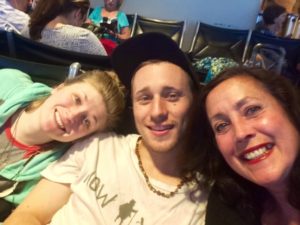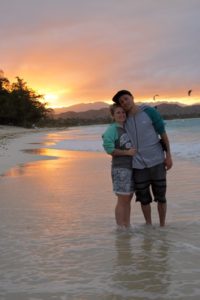 The point is that every day, I soaked in the bay I grew up in and prayed to the kahunas to heal me so that I could return. That opportunity came in the form of my son's 24th birthday… a day I was so grateful to celebrate. His darling and impish girlfriend and I conspired to kidnap him and surprise him. The second surprise is that I joined them on the second leg of their flight and we got to spend a wonderful week together, celebrating his birthday and my 2nd anniversary of NED. All in the comforting embrace of my childhood home…. and the kahunas.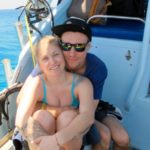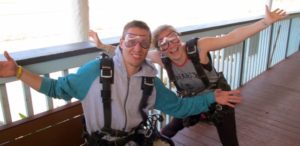 We have been long-time scuba enthusiasts and it was a joy to welcome his girlfriend into the club. He had always wanted to sky-dive and that was her present to him. Thank God I didn't have to go : ). I'm gonna live until I die but, given that I'm walking around with a broken hip, glued together by dead tumors and scar tissue, I'd rather not tempt the fates by landing wrong.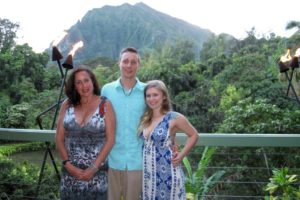 It was a lovely time that taught me once again that the beginning, the middle, the end… is love. So, once again, I am grateful… for the time I've been given, for the love I've received, for the life that I've lived.
And I am full of hope… for me… and for you.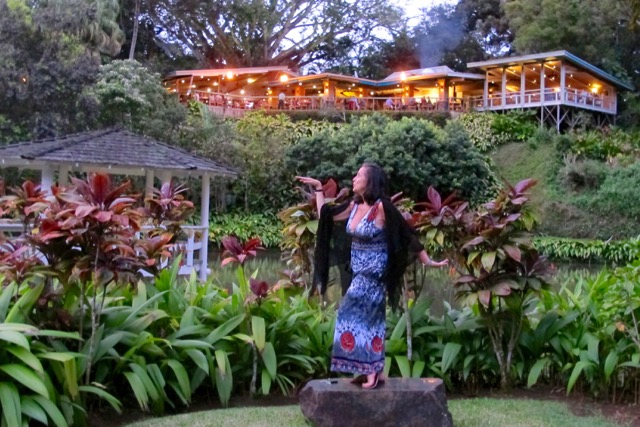 Comments
comments